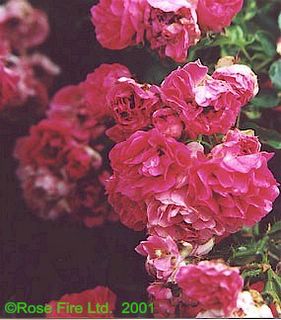 Due to the poor health of my in-laws, we traveled with them to Sand Mountain, Alabama for decoration Sunday. It was the first time we had been there with my in-laws in 13 years. For those who don't have such a tradition in their family, decoration Sunday is for taking care of and "decorating" grave sites of loved ones with fresh flowers.
We visited my mother-in-law's mother's grave first.
Beside her headstone was a beautiful Seven Sisters Rose bush that her sister had planted shortly after her death. It was a beautiful bush that was cascading over her headstone and spilling over into the next plot.
I took a few cuttings from the bush in hopes of rooting it, which brought sweet tears to the eyes of my mother-in-law, so I hope they do take root. In my romantic head, I imagine that somehow when our dear daughter weds, somewhere at the wedding or reception will be an arrangement of flowers from the same Seven Sisters Rose bush that her ancestor so lovingly planted years ago. Perhaps, she will take a cutting to root it for her first home, taking with her a heritage that is sweet, beautiful, and precious.